Serbian Sylvan Dog
first of all this is a landrace and no breed and a lot of mystical and hyped rumours have been spread, that are simply not true and intented to make it look like an "ancient super dog" that still can be found in serbia. but once you forget all the romanticized stuff you see what it is, namely just a normal dog!
average size:
around 29 inch (smaller dogs as well as a little bit bigger dogs exist.)
weight:
50-65 kg
temperament:
stubborn, dissmissive towards strangers, some individuals tend to be shy. they are known for having very small litters, usually only 2 or 3 pups per season, the dogs have a higher rank drive than most "western molosser breeds". the shorter coated individuals have been described as having tendencies of being a "one person breed".
across the balkan there are varieties of shorter coated LGDs.
even in LGD types with longer coat it can happen that some dogs have a shorter coat than other dogs belonging to the same "breed", but there are also short coated breeds (varieties).
some of the shorter coated dogs were used as LGDs, sentry guards and fighters and some of that dogs also show interest in hunting.
while the Sharplaniac is mainly kept as LGD the "Serbian Sylvan" is a dog that has been frequently crossed to other guard dogs and often has been kept as sentry guard on a chain and is very heterogeneous in phenotype. typical for a landrace that is kept for this and that work.
this goes for the "Serbian Sylvans" but as well for the Albanski Brvnarski pas-Rudat.
it makes no sense to view the Serbian Sylvan as a very different dog, all LGD types in this region are pretty similar dogs in temperament. like the Rudat the Sylvan is sharper than other breeds belonging to this region and they are sometimes used for farm work too, but they are basically LGD types (and not catch dogs) bred to other farm dogs and herders like GSDs that could be found there, as the serbian region is an area that has suffered conquest and conformity to various surrounding powers that inhabited the region. saying they have an ancient unchanged breed that is exclusive to their country and the grandfather figure of "gripping dogs" of course makes no sense.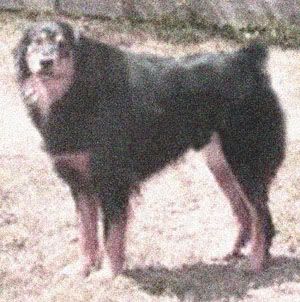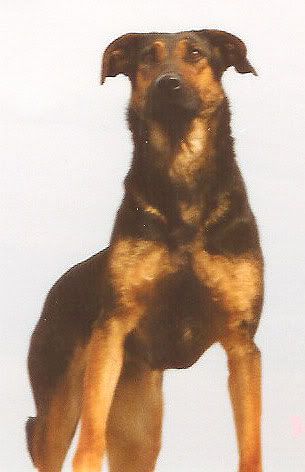 basically the dogs are shepherds mostly based on black & tan. recently some larger dogs and totally smooth coated dogs have been bred, but they are not the dogs that were originally called Sylvans. these dogs are modern German Mastiff x LGD crosses. often even German Mastiff x CAO
the smooth coated Serbian Sylvan is no ancient dog, but a modern German Mastiff x LGD cross. if we take a look at other related countries, they also have normal shepherd dogs in black & tan. the dogs are related, but are in no way mastiffs of the large game hunting type.
the whole story of an ancient smooth coated gripping mastiff is a new one created with a certain agenda and with the intention to make money! the smooth coated dogs that now are labeld as "Serbian Sylvans" are German Mastiff x LGD crosses!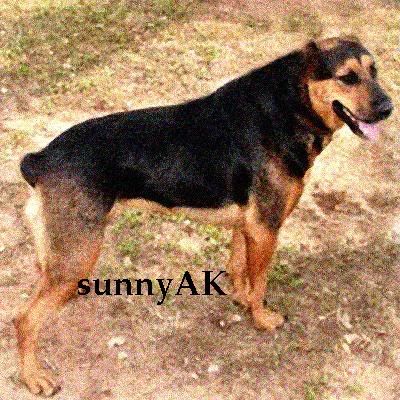 this dog is for sure an impressive looking dog, but many people say this picture also was photoshopped and it strangely is the one and only picture of this dog :-/ and beside that i don´t buy the whole "Serbian Sylvan" story of an ancient smooth coated gripping mastiff. the smooth coated dogs that now are labeled as "Serbian Sylvans" are German Mastiff x LGD crosses,
this dog here is another good example of such a cross and it was also labeled as pure smooth coated ancient "Serbian Sylvan"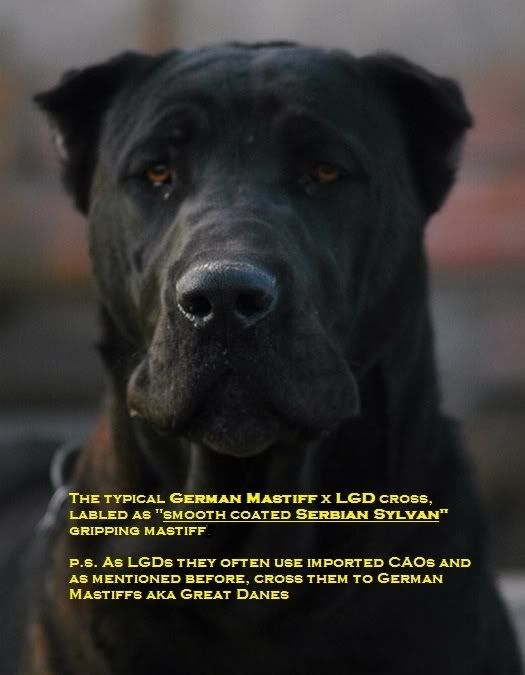 and here another one: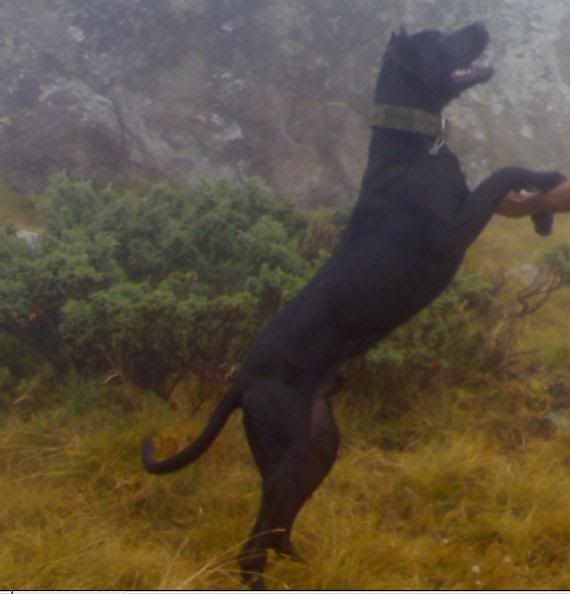 the German Mastiff is pretty obvious, in these so called smooth coated "ancient Serbian Sylvans".
here are some statements of a person who comes from this area and who did unbiased research:
"It is interesting that the story of a short-fur Silvans began several years ago. People who claimed they were well-known breeders, but nobody knew who they were.
Informations that I will now tell you I got from my Serbian friends.
They didn"t belived in fairy tales about short-fur Silvans, so they did a little research. They found that most dogs that are placed on the Internet as Silvans are in fact different mixes mainly from dog shelters (many images are processed in photoshop).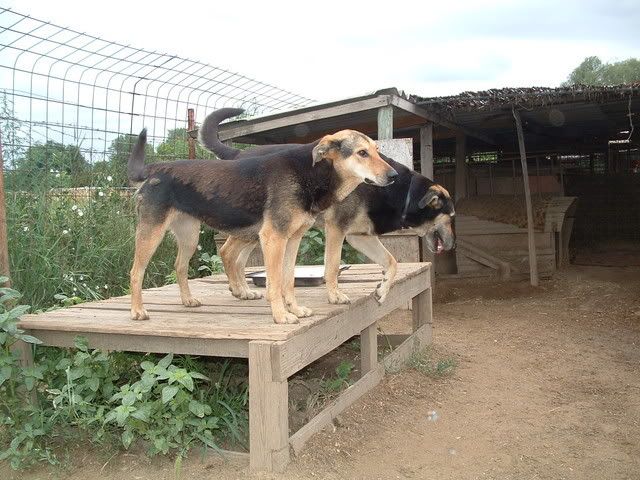 Someone had written that this is an old picture where are Silvans in his familly yard.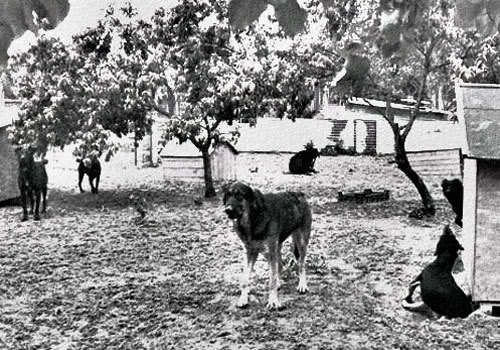 Original photo.
All of this was posted on several (Serbian) forums. When it was discovered that these images are fake people who put them on that forums were banned. There was lot of pictures, but when that people saw that they were exposed they deleted those photos."
again, above this is what an unbiased gentleman from this area can tell about these dogs and it sounds extremely different to the romanticized version that can be read on MolosserDogs.
sunnyAK
the same info i have written
in the sub-category
of my board:
http://sunnyak.forenworld.at/index.php